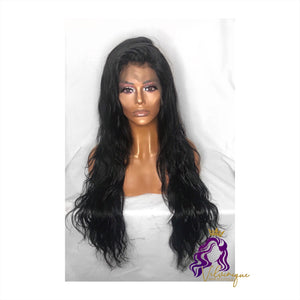 The Valery 22" Unit is made out of Velvinque's Luxurious Virgin Hair Bundles in the Brazilian Body Wave texture.
Velvinque Virgin Hair's Brazilian Body Wave is a staple texture in the world of extensions. When it comes to choosing your hair extensions, you can't go wrong with a luscious body wave, everyone loves curves after all. When rocking this hair you can wear it as is, or you could enhance the wave with a curl wand.

Velvinque Brazilian Body Wave is a Crown fit for a Queen.
This unit is available for purchase in the standard length of 22", as well as custom made to order in whichever length is preferred. If you have further inquiries on customization processes, please email velvinquevirginhair@gmail.com