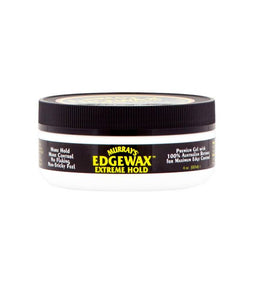 MURRAY'S EDGEWAX EXTREME HOLD 4 oz
Murray's Edgewax combines a premium gel with the holding power of Australian Beeswax, providing a high shine, maximum hold with no flaking. This product is strong enough for the most demanding areas yet soft enough for easy application.
- More Hold
- More Control
- No Flaking
- Non-Sticky Feel
DIRECTIONS
Apply a small amount to the hair line, edges or any other area that needs to be controlled. Smooth into hair with fingers or brush. Please secure lid tightly after every use.